The Jews, "who own newspapers and TV channels", are to blame for influencing the decision to send Lord Ahmed to jail. Not the fact he hit and killed someone, but a "Jewish conspiracy". For reasons unknown to a sane mind, Ahmed thinks the Jew's are to responsible for his brief incarceration.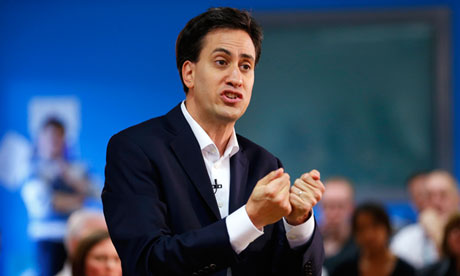 The above man, is of course, the leader of his party Ed Miliband. He is Jewish and the "Jewish conspiracy" propaganda was used to persecute his family during the Second World War. Joseph Goebbels spread false teachings of the Jew's being the "puppet master" of the courts, business, media and every aspect of civil society. His father, Ralph Miliband, fled to England whilst his mother spent the war hiding in the basement of a Catholic family.
Somehow I doubt our dear friend Ed will be very impressed with these remarks. Or Lord Ahmed has the audacity to make these extraordinary accusations in the presence of the Labour leader. May be this hideous  situation will make some on the fringes of the Labour movement actually realise their political party is led by a Jew.